6061 aluminium alloy
2016-01-06
6061 is a precipitation hardening aluminium alloy, containing magnesium and silicon as its major alloying elements.

6061 is commonly used for the following:

construction of aircraft structures, such as wings and fuselages, more commonly in homebuilt aircraft than commercial or military aircraft. 2024 alloy is somewhat stronger, but 6061 is more easily worked and remains resistant to corrosion even when the surface is abraded, which is not the case for 2024, which is usually used with a thin Alclad coating for corrosion resistance.
yacht construction, including small utility boats.
automotive parts, such as wheel spacers.
some tactical flashlights
aluminium cans for the packaging of food and beverages.
SCUBA tanks

6061-T6 is used for:

bicycle frames and components.
many fly fishing reels.
The famous Pioneer plaque was made of this particular alloy.
the secondary chambers and baffle systems in firearm sound suppressors (primarily pistol suppressors for reduced weight and improved mechanical functionality), while the primary expansion chambers usually require 17-4PH or 303 stainless steel or titanium.
The upper and lower receivers of many AR-15 rifle variants.
Many aluminum docks and gangways are constructed with 6061-T6 extrusions, and welded into place.
Material used in some ultra-high vacuum (UHV) chambers
Many parts for remote controlled model aircraft, notably helicopter rotor components.

Welding

6061 is highly weldable, for example using tungsten inert gas welding (TIG) or metal inert gas welding (MIG). Typically, after welding, the properties near the weld are those of 6061-O, a loss of strength of around 80%. The material can be re-heat-treated to restore -T4 or -T6 temper for the whole piece. After welding, the material can naturally age and restore some of its strength as well. Nevertheless, the Alcoa Structural Handbook recommends the design strength of the material adjacent to the weld to be taken as 11,000 psi (75 MPa) without proper heat treatment after the weld.[citation needed] Typical filler material is 4043 or 5356.

Extrusions

6061 is an alloy used in the production of extrusions—long constant–cross-section structural shapes produced by pushing metal through a shaped die.

Forgings

6061 is an alloy that is suitable for hot forging. The billet is heated through an induction furnace and forged using a closed die process. This patricular alloy is suitable for open die forgings. Automotive parts, ATV parts, and industrial parts are just some of the uses as a forging. Aluminum 6061 can be forged into flat or round bars, rings, blocks, discs and blanks, hollows, and spindles. 6061 can be forged into special and custom shapes.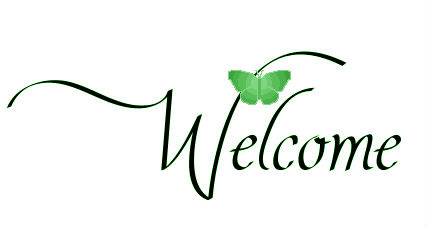 Our products have exported to Argentina, Australia, New Zealand, USA, Brazil, Chile, Fiji, Mexico, Germany, UK, Italy, Czech, Saudi Arabia, UAE, Iran, Iraq, Bangladesh, India, Sri Lanka, Viet Nam, Japan, Korea, Singapore, Indonesia, Philippines, South Africa etc more than 50 countries. Whenever you have a need for any of our products, please feel free to contact us .
Henan Mintai Al. Industrial Co., Ltd.
Professional aluminum plates/sheets/coils/foils/circles manufacturer in China
Factory Add: No.3 Weier RD, Industrial Zone, Gongyi City, Henan Province, P.R.CHINA.
Office Add: No.1043 Unit One Weilai International No.25 Buliding CBD Business Inner Ring Zhengdong New District ,Zhengzhou Henan Province, P.R.China.
TEL:+86-371-68085488
TEX:+86-371-69068199
EMAIL: sales@mintaialuminum.com
Website: www.mintaialuminum.com