8021 Battery Foil - Lithium Battery Soft Pack Aluminum Plastic Film With 8021 Aluminum Foil Price How Much A Ton
2023-03-08
Aluminum plastic film is a soft package lithium battery packaging material, is the outer nylon layer / adhesive / middle layer aluminum foil / adhesive / inner heat sealing layer composed of multi-layer film, aluminum plastic film has high barrier, good cold stamping formability, puncture resistance, electrolyte stability and high temperature resistance, strong insulation and other characteristics.
As the application of lithium batteries becomes more and more extensive, the demand for raw materials has soared, and higher requirements have been put forward for the safety of lithium batteries. In the three-layer structure of the aluminum-plastic composite film, aluminum foil as the intermediate layer, generally using 8021 aluminum foil, 8079 aluminum foil, mainly to prevent the infiltration of water vapor outside the battery, while preventing the seepage of the internal electrolyte, the performance of aluminum foil determines the safety and service life of the product.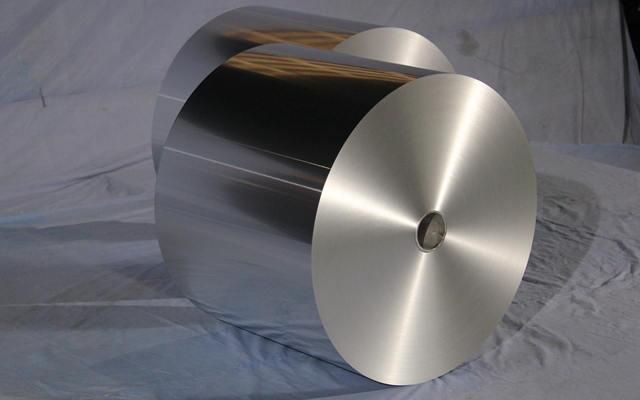 What are the advantages of Mintai Aluminum 8021 battery foil
1. The surface is clean and flat without oil stain, and it can be bonded and composited in the process of aluminum plastic film composite, and it is not easy to fall off and delamination;
2. It has better stamping and puncture resistance, and after testing, the elongation of Mingtai 8021 aluminum foil can reach 13%-18%, and the cup protrusion height can reach 7.3mm.
Mintai aluminum battery soft bag with 8021 aluminum foil,8079 aluminum foil alloy composition
| | | | |
| --- | --- | --- | --- |
| Alloy grade | Ingredient(%) | | |
| | Si | Fe | Cu |
| 8021 | <0.15 | 1.2-1.7 | <0.05 |
| 8079 | 0.05-0.3 | 0.7-1.3 | <0.05 |