Aluminum Checkered Color Coated Sheets
2017-05-17
♦Production Introduction
Color Coated Aluminum Checkered Sheet Is A Kind Of Deeply-Processed Products From Aluminum Plain Plate,Which Can Be Used For Lots Of Production Project,Such As Corrosion Protection And Heat Preservation,Indoor And Outdoor Decoration.And It Is Productive Material For Tank Of Refrigerator And Freezer.Also It Could Be Use For Construction Of Upscale Structure. Compared With Other Steel,It Is The Most Popular And Nice Material Due To The Excellent Property.The First Feature Born Of Its Stable Personality Structure.Secondly,The Surface Of Color Coated Aluminum Own Erosion Resistant Property,Via Special Treatment,The Warranty Could Prolong To 30 Years.Last Of All,The Density Is The Lowest Among Metal Materials When Volume Is Fixed.
Brand Name

Standard

ASTM-B209. EN573-1, GB/T3880.1-2006

Alloy

1000-8000 Series

Temper

HO, H12, H14, H16, H18, H22, H24, H26 And Etc

Thickness

0.8-3.0mm

Width

Within 2200mm

Coil Internal Diameter

405/505/605mm

Tolerance

Thickness Tolerance +/-1.5%, Width Tolerance +/-1mm

Type Of Coating

PE&PVDF Mainly

Delivery Details

Within 25 Days After Receive The Advance Payment

Packing

Standard Seaworthy Export Packing:Uncoiled And Packaged In Stack,All Packaging,Transportation And Storage Comply With GB/T3199 Standard,Or As Your Requirements.

Application

With The Antiskid And Decorative Character,Checkered Plate Is Widely Used In Container Sheet,Ship Building, Boiler, Automobile And Tractor,The Train And Architecture Industries,Such
As Floor Board, Factory Stair Boards, Deck Board, Architecture Industries,Lorry Beds,Elevator Floors And Etc.
♦Paint Performance
Test Item

Paint

PVDF

PE And Others

With Varnish

Without Varnish

Paint Film Thickness,Μ

≥22

≥30

≥18

Shine Tolerance

Shine≥80 Unit,±10 Unit Allowed

Shine≥20-80 Unit,±7 Unit Allowed

Shine<20 Unit,±5 Unit Allowed

Pencil Hardness

≥2H

Abrasion Resistance L/Μm

≥5

~~

T-Bend

≤2T

≤3T

Impact Strength

50KG.CM Without Depainting And Crack

Adhesive Force (Class)

≥1

Boiling Water Resistance

Unvarying

Chemical Resistance

Acid Endurance

Unvarying

Alkali Stability

Unvarying

Oil Resistivity

Unvarying

Resistance To Solvent

≥70

≥50

Scrub Resistance

≥10000 Times Unvarying

Dirt Resistance

≤15%

~~

Salt Spray Resistance(Class)

≥2 Class

~~
♦Application For The Coated Aluminum
1,Roofing And Cladding Ststem,Aluminum Shutter System,Aluminum Gutter System
2,Aluminum Ceiling System Such As The Aipport And The Station Etc.,
3,Aluminum Curtain Wall
4,Decoration For Household Application
5,Mostly Used For The Main Material Of ACP (Aluminum Composite Panel)
6,Decoration For The Container And Vehicle, Electicaltransformer
7,Aluminum Can And Tins Such As The Food Or Chemical Tins And Cans
8,Decoataion For Machines And Advertisement Etc.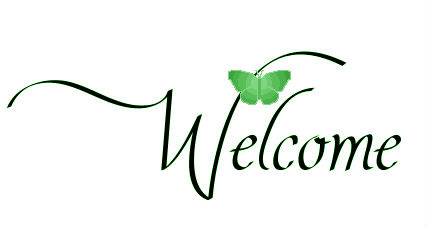 Our products have exported to Argentina, Australia, New Zealand, USA, Brazil, Chile, Fiji, Mexico, Germany, UK, Italy, Czech, Saudi Arabia, UAE, Iran, Iraq, Bangladesh, India, Sri Lanka, Viet Nam, Japan, Korea, Singapore, Indonesia, Philippines, South Africa etc more than 50 countries. Whenever you have a need for any of our products, please feel free to contact us .
Professional aluminum plates/sheets/coils/foils/circles manufacturer in China Henan Mintai Al. Industrial Co., Ltd.

Mob:+86 15838001176 (wechat/whatsapp)
TEL:+86-371-68085488
TEX:+86-371-69068199
EMAIL: sales@mintaialuminum.com
Website: www.mintaialuminum.com